'This Time it's Forever' – Women's Aid: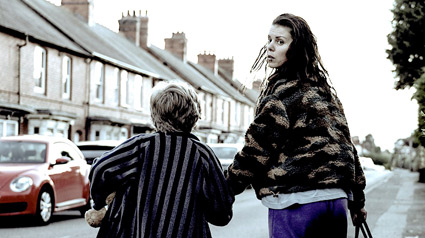 This Time It's Forever has been released on the Absolute Record label to raise awareness about domestic abuse and hopefully funds for the charities who support victims, and perpetrators, of this life changing crime. And most importantly, the song is a celebration of it's survivors.
'This Time it's Forever' was produced and engineered by producer James F Reynolds. James has an immensely successful career, and has produced and mixed songs for artists such as Paloma Faith, Jessie J, Mika, BTS, Tinie Tempah, The Vamps, Pixie Lott, Selena Gomez, Ellie Goulding, Emili Sande and Snoop Dog.
The video to accompany the song, which includes video footage and images of real–life survivors of domestic abuse, was made by London based film production company Three Wise Monkeys, (Video Here) who have over 25 years' experience making movies, music promos and documentaries all over the world, including the award winning short film 'Ethel', and features with Universal and Paramount.
The Steve Morgan Foundation who are a Cheshire based organisation, helped finance the making of the video to accompany the song, and who also donated over £12,000,000 during lockdown to many worthwhile causes.
Last May Ian posted a video online (Here) advising victims of domestic abuse how to get help, which had a phenomenal response, with nearly a quarter of a million views on You Tube and over a million hits on the Women's Aid Facebook page.
The song is beautiful. A deeply affecting and celebratory reflection on survival.
If you would like to download the song and make a donation to Women's Aid at the same time, click here.